Social Media Marbella
What is Social Media Marketing?
Many of us utilise some type of social media everyday in our personal lives. Whether it is to check our Facebook page, scroll through Twitter or simply post a few photos on Instagram.
But these days, because of people like you and me using it each day, the actual target audience in terms of marketing is massive. On Facebook alone we are talking about billions of users each day. Of course they are not all potential customers, but your next clients are there and tapping into this medium, in the right way, will mean more exposure for your business and ultimately more leads and sales.
The methods of Social Media Marketing are changing all the time ane getting more advanced. You can run standard advert campaigns, boost individual posts, use lead campaigns, retarget previous visitors to your website, and a whole lot more.
The targeting has also improved beyond recognition from a few years ago. With target groups like 'look alike' audiences, country or city tartgeting, gender targeting and even age group targeting, you can really narrow down the people you want to see your adverts.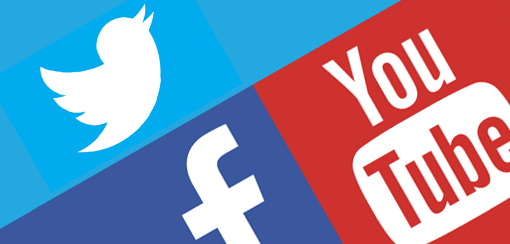 Who is the best company to use for Social Media Optimisation in Marbella or the Costa del Sol?
We are experts in Social Media and have helped businesses on the Costa del Sol and Gibraltar increase their social presence and reach while helping to increase business and sales. We have even trained many of them on how to engage with their audience and grow their followers and fan bases by using their Social Media in the correct way.
Some of the types of Social Media Marketing you can use
Facebook Ads
Facebook Boosted Posts
Instagram Advertising
Twitter Campaigns
Linked In Marketing
Video Syndication
YouTube Marketing
What is Social Media Optimisation?
This is the term people used to describe the different things you could do via social accounts to market a business or product. The 'optimisation' is essentially the way of increasing engagement and reach and therefore appearing on more timelines and newsfeeds, automatically (or what we call, organically). If you can increase engagement the algorithms that platforms like Facebook use will see you as 'more important' and therefore ensure you appear on more feeds.
If you are looking for the best Social Media marketing experts in Marbella and the Costa del Sol, we hope to be able to prove to you that we are the right company to be speaking with.
Want to have a chat or a meeting about Social Media marketing in Marbella? Just use the form below to get in touch.