Twitter Search API
A long awaited feature was released by Twitter last year which enabled the throngs of Twitter users to be able to search through tweets, essentially from the beginning of 'Twitter' time.
Well now Twitter has gone one better and will be making all of these tweets available through a brand new Twitter Search API, called the Full-Archive Search API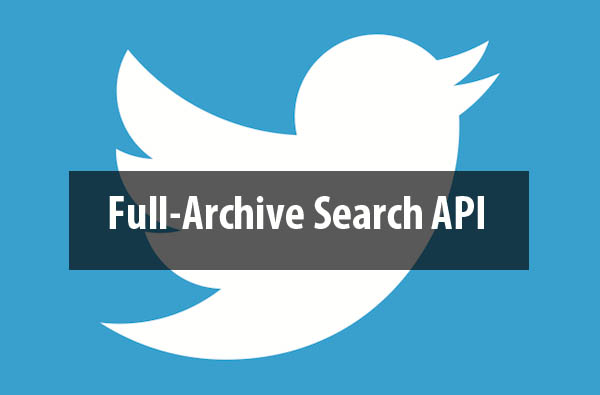 This new feature is not just for everyone though as it will come at a price. It is a premium feature and aimed at enterprises so expect a heft price tag but, to some businesses, accessing historical data like this is essential and the introduction of the Full-Archive Search API is music to their ears.
Twitter has been explaining some of the key advantages of the new API; It will allow their partners to update people quickly about new product launches, help create real-time benchmarks of data activity for Twitter advertising campaigns and will be an essential tool for customer services as it will be able to explore historical activity on Twitter for 'context.
Twitter is very active in the business world right now and we expect more insights, more analytics and more data partnerships to be announced soon. Twitter is becoming an essential tool for all types of businesses from customer acquisition through to customer service.
If you need more information on how Twitter could benefit your business, please contact us for a consultation.
Related posts