Tweets in Desktop Search
You may well have noticed by now the Twitter integration on searches using your mobile phone device. If you haven't just search for your favourite celebrity and you will see the 'live' tweets appearing at the top of the SERPS.
Well a continuation of these results now appears to indicate that Google is testing the same results via desktop related searches, and that test this time appears to be within some UK results.
Luckily someone (Conductor) told Search Engine Land what they had seen and even managed a screenshot
Nobody knows as yet when this will roll out fully and it took a few months from spotting the mobile test of Twitter is search results to it actually becoming a reality. It shows though that Google and Twitter are back to their old friendship and we can expect to see more live tweets appearing in more search results on the desktop.
If you would like to know how Twitter could benefit your business then we are here to help you. We offer Social Media training in Marbella, or we can take over your Social Media for you.
Getting tweets in search results, as far as we can see so far requires a high volume of tweeting, so it is not just going to happen. We can help you formulate the right strategy which will help you get the most from your Social Media.
Here is an example of the UK search that resulted in someone spotting the tweets in desktop search.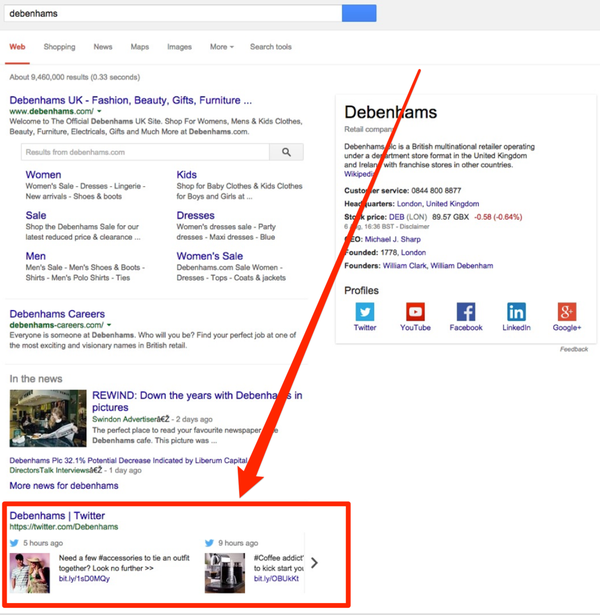 Related posts