SEO Review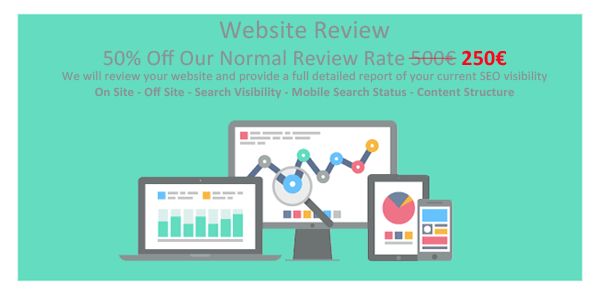 Before anyone can carry out any SEO work on your website they need to know what 'state' your site is in with regards to its SEO visibility.
There are well over 200 different signals that will help your website rank above your competitors, and more importantly stay there. Along with these, many of the algorithms that drive these results are updated, changed and replaced on a regular basis.
SEO is now real-time
Despite these different factors there are still some factors that represent the fundamental building blocks to your SEO and therefore, good rankings.
Any research on the Internet will confirm this as it is no secret.
These are essentially broken down in to the following categories.
On-site
Off-site
Technical
Within each of these categories there are many different 'signals' that need to be applied to help increase your SEO score with the major search engines.
Site Structure
Site Speed
Site Navigation
Site Content
Keyword Structure
Keyword Density
Internal Linking Hierarchy
…and those are just a few of the 'on-site' elements to SEO.
Our SEO review is a detailed analysis of all these key elements for which we produce a comprehensive report with a list of actions and recommendations for you to implement.
This review would normally start at 500€ but we have decided to join the January sales and will now do this for 250€
What's the catch?
There is no catch, although we will only offer this to the first five requests. After the report you are not obligated to do anything more with us, you can simply give the report to your webmaster or in-house team to do the work.
What we hope?
That our report shows you that we are experts in SEO and Digital Marketing and that it will demonstrate to you that we can help you on an ongoing basis – but that is entirely up to you.
Just enter your details below and we will be in touch about starting your review.