SEO Internet TV
Case Study
Business Sector: IPTV
Location of Business: Costa del Sol
Location of Services: Worldwide
With the reduction of what they call the 'footprint' for satellite TV, many expats living abroad in a range of European countries suddenly found themselves without the majority of UK TV channels. To say this was a disaster was somewhat of an understatement.
For many years, people living overseas had become accustomed to obtaining their UK with ease simply via their normal SKY TV boxes. Many even had subscriptions and were able to watch anything from their usual weekly soaps to sports and movies. However a few years ago SKY decided to move the mainstream channels to an alternative satellite. They quoted that this was to increase the signal strength in the UK and give a better reception for subscribers. What it meant for expats abroad was that the signal beam (footprint) was narrowed and now essentially missed much of southern Europe.
Basically one day everyone had SKY TV, the next day they had a lot less channels. Some random channels are still on the older satellite but virtually all mainstream TV was moved.
As you can imagine this led to a frenzy among both suppliers of TV services and people 'needing' to get channels back. When there is a huge demand for a service unfortunately sharks move i to take advantage. The only solution really available was Internet based TV. There were many different services suddenly available but to be honest, the majority were low quality and high cost. Thankfully as time has progressed 'real' suppliers have set up shop and now provide Internet based TV packages (IPTV) in Spain and across Europe.
In fact a lot of people in the UK are also switching from the 'cumbersome' satellite TV to IPTV as Internet speeds have increased significantly. With many people installing fibre, watching TV on the Internet can be even clearer than on satellite.
One of the main IPTV service providers in Spain is a company called Best TV Choice. It is run by an ex radio presenter who understands the need for a reliable, easy to use and reasonably priced Internet TV solution. BTVC has set up a number of different packages to suit all English speaking TV addicts. But they have gone beyond that as they also offer lots of additional language Internet TV packages such as Scandinavian, Russian, Polish and Dutch.
Along with the 100's of TV channels there is also a huge video club that comes with the services and has thousands of films from every genre you could imagine, including an adult section (should you so require).
So my task was to take this website and get it ranking page one for terms like IPTV in Spain. The site is clean and easy to navigate and was sitting around page 5 for the term. With my usual SEO strategy I was able to get the site ranking for the term (and many more besides) on the front page of Google, which in turn is producing a good level of organic traffic. In addition there is a strategic paid campaign which is getting one of the highest conversion rates I have known.
There is still much we want to achieve in terms of ranking but phase one has certainly been successful and we are now looking to take the website and search to new heights.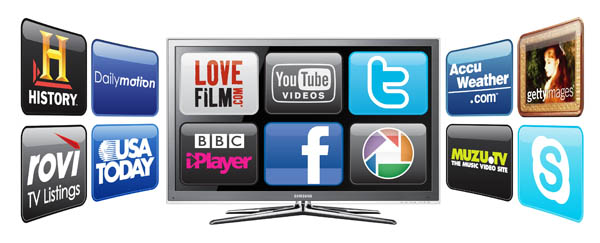 Related posts