Periscope Website Button
I for one have been an early adopter of Twitter's live streaming service Periscope. Although I still experience connection issues via 4G, despite having a great connection speed, I have found it a useful and engaging tool.
Being able to visually communicate with your audience is a great way for brands or individual businesses to get closer to their customers, or potential customers.
It is still quite amazing to think that a simple Periscope broadcast can have over 100 people watching what you have to say (or show), live.
Whatever type of business you operate Periscope is a great way for you to keep your followers updated with new services, breaking news, special offers and generally put a 'face' to a brand to make people more at ease in doing business with you.
Well Periscope have now added a great feature for your website to notify your website visitors that you are a 'broadcaster'. What is even better is that it will change from blue to red when you are live, stating that 'broadcaster live'.
So this will help you grow your audience even more with this new Periscope website tool.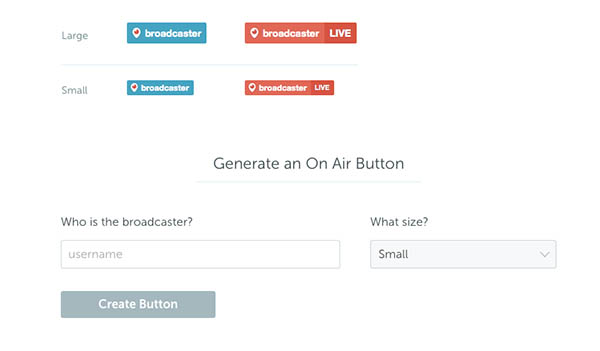 Related posts