Google Local Analysis
Some of you may have noticed that a search for a local business such as a restaurant in Marbella or a real estate agent in Marbella (for example), now only shows 3 local results instead of the former 7 results.
So what is interesting is that an eye and click study has been conducted to evaluate the impact of the '3 pack for local' implementation by Google.
What they discovered is that it's great news for organic SERPS, so that SEO that got you to the top will now provide even more benefit.
The first organic result for these searches now generates 39.5% of all clicks for that particular search, which in turn means that 39.5% ended up on the website of the top result.
Next in line was the Paid Search results (sponsored listings), which generated 29% of all clicks (and again ended up directly on the website).
21.5% of clicks went to the local search results but very interestingly, only 6% of those clicks ended up with a visit to the website.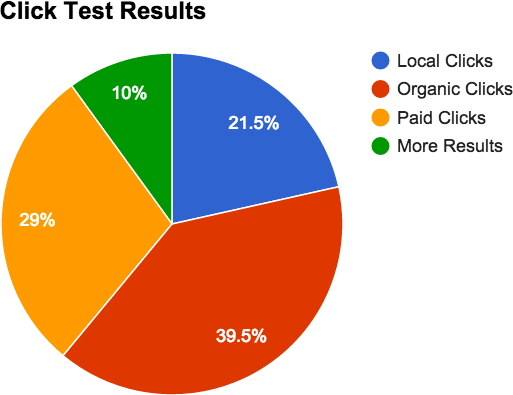 So this would appear to show a massive change in the click behavior related to local search results and importantly a boost for those organic results that did not appear on local search.
If you need advice on your search or social marketing in Marbella (or the Costa del Sol), please don't hesitate to contact us.
We can provide different forms of assistance to suit your requirements and budget.
Request a call back
Related posts