Expandable Mobile Sitelinks
The keener eyed folk out there might have noticed a slight difference in the Google results from a mobile search.
Sitelinks have been around for sometime now and they are the additional links you get, usually when you conduct a brand search or a search where a site is the obvious authority.
They appear on both desktop searches as well as mobile but on mobile they have altered in their appearance.
Welcome to the expandable and collapsible sitelinks for mobile search.
Further investigation shows that websites that have sitelinks in their search results now actually get more links allocated as there are two to three additional links when you expand.
These new expandable site links have only just started to appear but we have managed to replicate them on many different searches.
It seems that Google is paying even more attention to mobile search and each time we conduct a search everything looks a little bit different.
Example of the new expandable and collapsible sitelinks: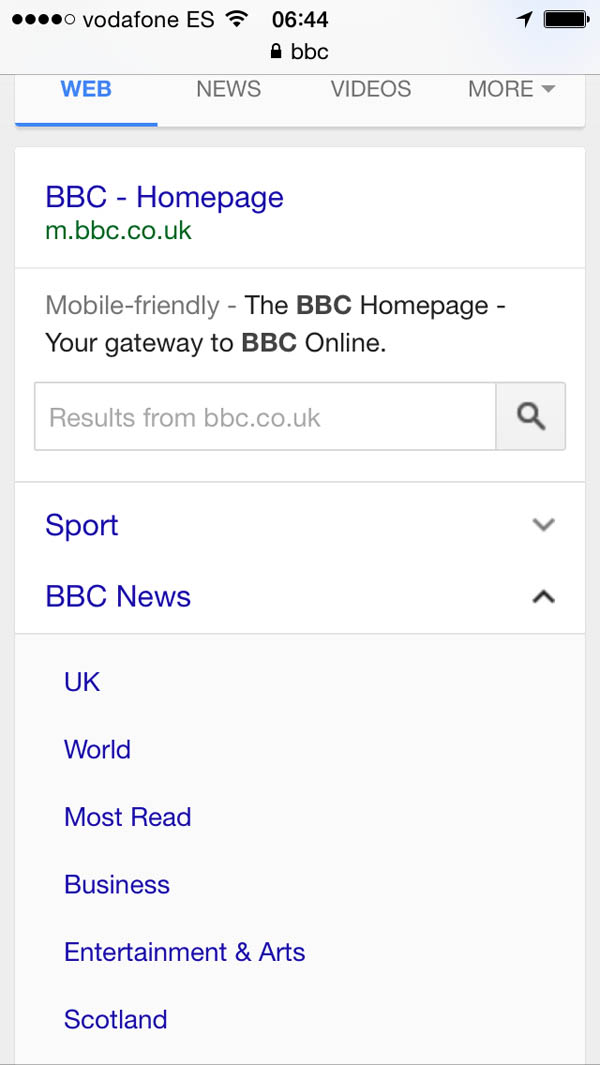 Related posts